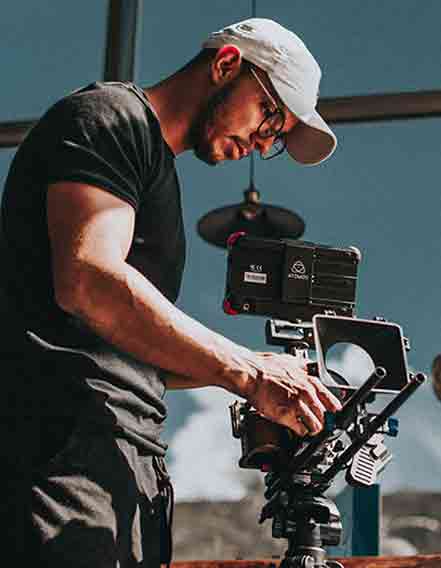 introduce about
Affix Films
25

Years Of Experience In Films & Videos
As a filmmaker based in Ahmedabad, Gujarat, India I effectively produce, direct, movie and edit short films across numerous genres that engage, promote, educate and entertain. I specialize in capturing live performances; directing and filming scripted material; producing short documentaries; making advertising films; developing online commercials and delivering promotional films. My customers range from artists, agencies, businesses, corporate customers, charities, network television channels and production companies with many returning clients. I likewise appreciate numerous productive, inventive relationships with a group of highly talented and imaginative freelancers. My highly professional network is a likely asset for every one of my customers
unique experience
with films
Affix films is the best in films director, films producer, feature film maker in Ahmedabad, Gujarat, India.
Jakir Juneja
FOUNDER
faraz rauma
Actor/Producer
hiren gajera
Editor
bhavik gajera
Cinematographer
high quality video makers
Affix Film Production House offers high quality video making services for both commercial use and personal functions across Gujarat. We deliver cutting edge videos that cover the concepts and story line in the best way with the help of our experienced filming team.